Description disponible en anglais seulement.
The Zebra ZXP-7 Dual-Sided High Quality Photo ID System is the perfect solution for high quality credentials with stunning picture quality, various security options and dual-sided printing.
The software allows you to create your own database and design your own card layouts. With ribbons and card feeder loading, this Zebra ZXP-7 Dual-Sided High Quality Kit offers good quality output for printing 500 color ID cards effortlessly at a very competitive price. This ID system is the ideal solution if you are looking to update your Reception facilities with a professional visitor management system.
Advantages:
High Definition Printing gives you superior print quality, even on cards with embedded electronics, for a more impressive public image.
High reliability and durability lowers your total cost of ownership, and affordable pricing makes High Definition Printing available to practically any business.
Versatile modular design permits change as your needs change. Dual-sided printing, single- or dual-sided lamination, and card encoding technologies.
Minimal training is required because of its simple design and intuitive operation. Cards, ribbons, and overlaminates load quickly and easily with color coding.
Dual-sided printing
This kit includes:
1 Zebra ZXP-7 Dual-Sided ID Card Printer (# Z72-000C0000US00)
1 YMCKO Full Color Ribbon, 250 prints/each (# 800077-740)
500 blank plastic cards (White) - 0.030" (#8030-WHP-NM)
1 IDpack in the Cloud - Business Plan (1 year subscription)
1 FHD Photo ID Camera with Optical Zoom (# APT-FHDUSB01VF)
1 Tripod (# TNX-25)
Produits Suggérés
Zebra YMCKO Color Ribbon - ZXP Series 7 - 250 prints

$97.50
$117.00
Économie de 16.67%
Warrior Versatile 3-in-1 Slot Punch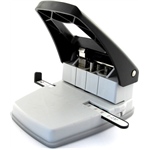 $79.00
$89.00
Économie de 11.24%

Ce produit est-il le bon ?
Contactez-nous! (800) 943-2341