Datalogic Memor 20 Full-touch PDA Scanner
Retail In-Store applications
The New Memor™ 20 is the best companion for assisted sales, shelf replenishment, BOPIS, inventory and store management thanks to the biggest display in the market (5.7" HD, 18:9), the innovative second display for messaging and the best WiFi, BT and NFC connectivity.
Warehouse management applications
Workforce working at goods receiving and shipping, inventory, picking and order fulfillment will benefit from the super ruggedness of the device (drop resistant from 1.8m/6 Ft) and the clip-on pistol grip for intensive scanning and the exclusive second display.
Outdoor Logistics / E-commerce
The New Memor™ 20 has been specifically designed for every Field Mobility needs, home delivery, goods sorting, truck loading and routing, thanks to the 4G+ LTE connection, fully certified with dual SIM and GPS localization, the fully sealed cover (IP65 and IP67).
Healthcare applications
Bedside care, laboratory tracking, sterile inventory and all the applications which require constant sanitization of the device (very common in this historical moment around all industries) will take full advantage of the disinfectant-ready case (tested on all the most typical detergents used in hospitals).
Eliminate the #1 cause of devices maintenance
All applications will strongly benefit from the Wireless Charging feature, possible also through our single or triple slot smart dock with locking option, which guarantees a great reduction of the TCO, avoiding any physical contact issue.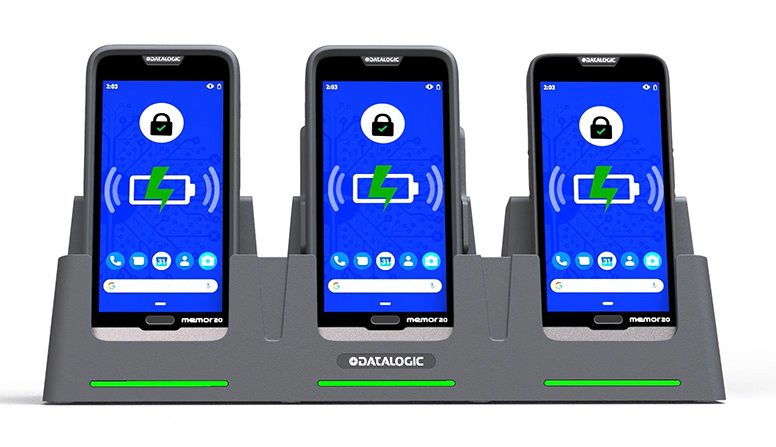 Designed for enterprises with the greatest mobile challenges, the
Memor 20
is a full-touch device that delivers ruggedness, power and performance in a smartphone form factor with the user-friendly experience of Android™. The
Memor 20
is the largest PDA full touch displays in the Enterprise market, thereby maximizing the application user interface, while still in a compact and rugged, yet modern form-factor. This greatly enhances the ability to seamlessly accomplish tasks with the utmost accuracy for multi-channel visibility. With its powerful Qualcomm processor, efficient battery management, dual SIM and GPS localization, and ultimate connectivity capabilities, the Memor 20 guarantees a superior and long-lasting performance in the palm of your hands in an always connected world. This innovative device, designed and developed to be Enterprise-ready, also incorporates Datalogic's industry-first wireless charging system for ultra-reliable contactless charging, paired with a 1-piece swappable battery for the best operational advantage in 24/7 conditions. The
Memor 20
empowers users in retail, field services, logistic environments, and healthcare where robustness and long-lasting performance are key. Like all the others Datalogic's mobile computers,
Memor 20
PDA is designed to resist harsh, hospital-approved disinfectants and is also available in a Healthcare version offered in white plastics to better fit Healthcare environments.
Compatible with IDpack in the Cloud
Design, Manage, Print and Scan your ID cards anywhere in the world (24 hours a day, 7 days a week) with a
Memor 20
, using our cloud-based solution.
IDpack in the Cloud
helps organizations control their security requirements with access control cards, membership cards, price tags, convention badges, student ID cards, event passes, and other types of ID cards. IDpack in the Cloud supports all card printers.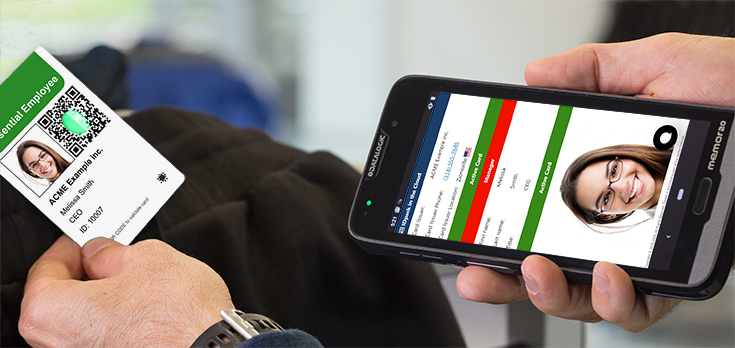 The
Memor 20
PDA is currently available in North America, Europe and Australia/New Zealand only.