INK1000 Ink Cost Calculator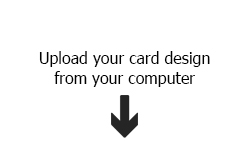 Use our Ink Cost Calculator to analyse the cards yield of an INK1000 based on data compiled by Aptika. Actual card yield may vary according to particulars of the printer, profiles, design, software, and other parameters.
For greater printing results we recommend TIFF as file type with a resolution of 1013x638 pixels. File size may not exceed 12 MB. Image must be at least 200x200 pixels. Upload valid images. Only GIF, PNG, JPEG and TIFF are allowed.



Card Dimensions:
2.125" x 3.375" x 0.030" (5.40 cm x 8.57cm x 0.076 cm)
Version 0.53ß - This tool is not intended to be a replacement for actual consumption values and costs in your printer driver. Aptika shall not be liable for any consequences as a result of use of this calculator. By using this calculator, you agree to this disclaimer.