How to Calibrate your Evolis Primacy 1 Sensors
If your
Primacy 1
card printer is not properly recognizing your cards, you need to calibrate the printer sensors.
Open the Evolis Print Center
Double-click on your printer and click Maintenance.
Enter the command Sa (case-sensitive S capital, lowercase a, no spaces) to adjust all the sensors in the same process. Ensure a color ribbon is inside the printer, and remove all the cards in the hopper. When ready, click Send.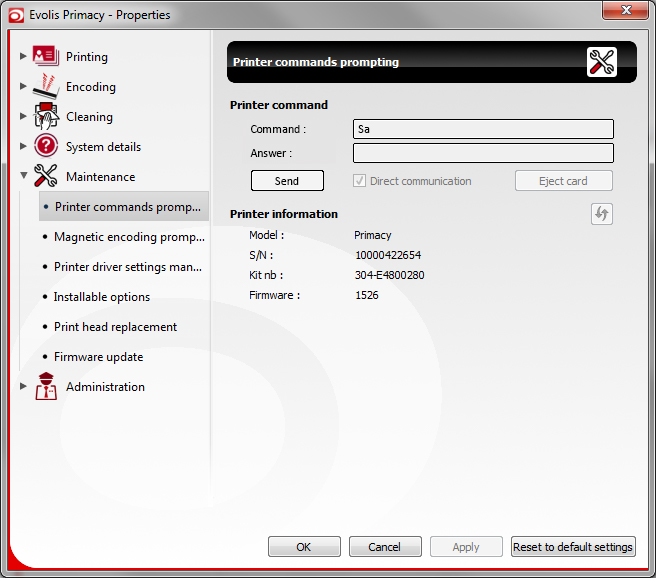 The "warning-LED" from the control panel will start flashing.
Open the cover. The "warning LED" will stop. When it's on again, close the cover.
The "card/ribbon-LED" will flash. Insert a card in the feeder
The card will be inserted, ejected then the sensors will be adjusted.
It's done. Your printer sensors should now be calibrated and working properly.
Tagged on: calibrate,evolis primacy 1,evolis zenius 1