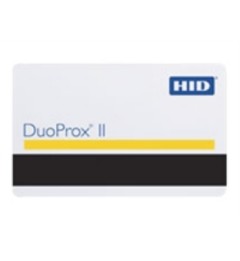 HID 1336 DuoProx II PVC Cards - Magnetic Stripe
HID 1336 DuoProx II cards offer multiple technologies--proximity, magnetic stripe and photo ID--on a single access control card. - Min order Qty. 100
HID 1336 DuoProx II cards offer multipe technologies--proximity, magnetic stripe and photo ID--on a single access control card.
The HID 1336 DuoProx II card can be produced with visual security and anti-counterfeiting features such as holograms, ultra-violet fluorescent inks, micro-printing, or a custom logo to quickly and easily identify genuine cards.
Most common configurations:
HID 1336 Prox Card Features:
RF-programmable
Universal compatibility with HID prox readers
External number provides easy control and identification
Meets ISO standards for card thickness
May be used with all direct image or thermal transfer card printers
Extremely consistent read range
Conveniently fit into a purse or wallet
System administration is made easy with a cross-reference list correlating the external card number and the programmed ID number
Over 137 billion unique codes
Durable, strong, flexible and resistant to cracking and breaking
May include a vertical or horizontal slot punch to accommodate a strap and clip when used as a photo ID badge
QR code
Scan this QR code and see this product on your Smartphone with our Aptika Mobile App.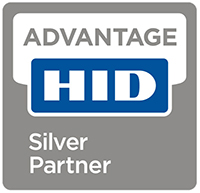 Is this product right for you?
Ask our experts! (800) 943-2341