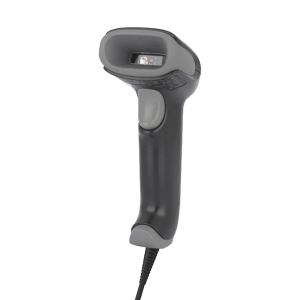 Honeywell Voyager 1470g - Area Imager - 1D, 2D, QR CODE, PDF417 - Corded - Black - USB
Great performance USB kit: Omni-directional, 1D, 2D, QR CODE, PDF 417, black scanner (1470g2D-2), flexible presentation stand (STND-15F03-009-4), USB Type A 1.5m straight cable (CBL-500-150-S00)
We designed the Voyager XP 1470 series scanners to help ensure a better experience for your retail employees and your customers. Their enhanced ability to read poor-quality and damaged barcodes can save everyone from a frustrating checkout experience. The extended scan distance will reach right to the bottom of the customer's shopping cart, and the long Bluetooth range enables greater operational flexibility for line busting or peak season satellite POS stations.
The Voyager XP 1470 series scanners are ready for the rigors of busy, point-of sale scanning – they're engineered to withstand 30 drops at 1.8 m (6 ft) and 1,000 tumbles at 0.5 m (1.6 ft) – all while providing much better accuracy than comparable solutions.
And because we built the Voyager XP 1470 series scanners on the platform of our iconic Voyager series handheld scanners, they're fully backward-compatible with any Voyager accessories you already have, reducing your total cost of ownership.


Recommended Articles
Aptika is now a Honeywell Performance Partner
Aptika is now a Honeywell Performance Partner. Honeywell Performance Partner Program (PPP) allows us to receive additional pricing discounts, business assistance, and other program benefits we can offer to our customers.
QR code
Scan this QR code and see this product on your Smartphone with our Aptika Mobile App.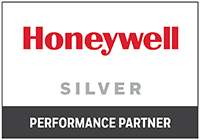 Is this product right for you?
Ask our experts! (800) 943-2341