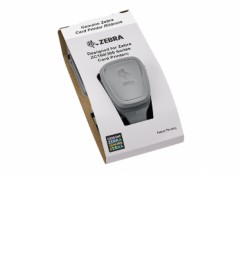 Zebra Ribbon, Color-YMCKO, 200 Images, ZC100
Zebra Card Printer Ribbon, Color-YMCKO, 200 Images, ZC100
The ZC100 printer is designed to work only with Zebra Genuine Ribbons. This Zebra Ribbon (Color-YMCKO, 200 Images) for the ZC100 is using Zebra Intelligent Technology to automatically detects and authenticates the ribbon. Ribbon are included in a simple-to-load cartridge and cleaning roller.
Fool-proof ribbon changing
Changing a ribbon has never been so simple and uncomplicated — no instructions required. Unlock and open the newly designed ribbon door latch in one motion. The unique door handle style grip leaves no question about how to remove or insert the ribbon. The snug-fit design has no play or adjacent open areas, so there's never a question about whether the ribbon is installed correctly and in the proper place. And with embedded smartchips, you always know when to change the ribbon.
Card compatibility:
NOTE: For optimum print quality and printer performance, the use of Genuine Zebra supplies is recommended.
Card Thickness: 10-40 mil
Card Size: CR80 ISO 7810 ID-1 format, CR79
Card Material: PVC and PVC composite
Adhesive back and writable back cards
Spot color or monochrome printing only on < 20 mil thick cards and CR79 cards
Aptika is only selling Zebra Genuine Ribbons.
Recommended Products
Zebra Card Printer ZC100 - Single Sided - USB & Ethernet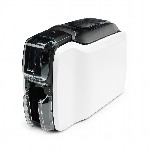 $1,549.00
$2,516.00
You save 38.43%
Zebra Card Printer ZC100 - Single Sided - USB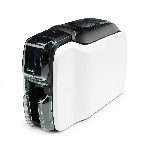 $1,419.00
$2,264.00
You save 37.32%
Blank Zebra Premium PVC ID Cards White - CR80 - 30 Mil - 500 cards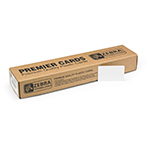 $75.00
$93.00
You save 19.23%
Recommended Articles
QR code
Scan this QR code and see this product on your Smartphone with our Aptika Mobile App.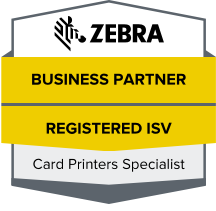 Is this product right for you?
Ask our experts! (800) 943-2341