How to clean the printhead of an Entrust Sigma DS1 or DS2 printer

In their great wisdom, Entrust engineers added a
printhead protector
to all Sigma printer models (DS1, DS2, and DS3) to ensure it stays safe and secure during printing and when servicing the printer. This feature dramatically reduces the risk of damaging the printhead, but it doesn't mean it can't happen. We recommend cleaning the print head after every 2,000 cards the printer processes, or more often, depending on your environment.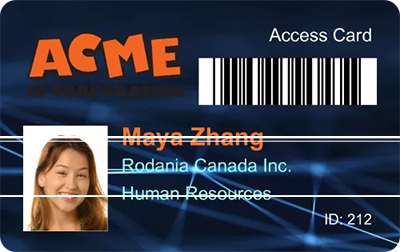 When printing ID cards, if you notice a long white line across the design, your print head is either damaged or dirty. First, clean the printhead properly and try again. Do the following to clean the printhead:
Instructions
Power off the printer.


Unlock the printer and open the printer cover.



Open and remove a cleaning swab from its package.



Lift the printhead protective cover. Use the sides of the cover to rotate it away from the printhead.


Use gentle pressure to move the cleaning swab back and forth along the full length of the printhead edge until it's spotless.


Close the printer cover. Press down on the ridges on the front of the cover to ensure it latches completely on both sides.


Power on the printer.



Print a sample card or a test card to verify the quality of printing.

HINTS & TIPS

Avoid touching the printhead edge with your fingers. Contamination due to skin oils can eventually damage the printhead.


Avoid touching the printing edge of the printhead cartridge with any sharp objects that can permanently damage the printhead.


Use only the cleaning swab to clean the printhead. Other materials can stick to the printhead and cause damage.


Use a cleaning swab one time only. Discard it after you clean the printhead.


Don't use pre-punched cards. When the print head passes over a punch hole in a card, it can scratch and be damaged.


Do not hit the printhead with plastic parts, your jewelry, rings, watches, etc. This is the most common way of damaging your print head.

If you still see white lines, contact us for more information. It's straightforward to replace the printhead, but it's an expensive part, so be careful.
Tagged on: entrust, sigma, ds1, ds2, printhead, clean print head